2020 Upset: Why Microsoft will continue to beat Amazon for the biggest cloud contracts
Welcome back and Happy New Year.
What if the Pentagon's decision wasn't political? And what if it wasn't a fluke?
As cloud network strategies continue to go mainstream, and in the wake of a controversial decision by The Pentagon to award a $10 billion contract to Microsoft instead of market leader Amazon Web Services, it's clear where the biggest tech battleground in 2020 will be.
Amazon and Microsoft have very different priorities for their cloud infrastructure — and several signs are pointing to Microsoft's security-focused hybrid approach as the cloud of choice.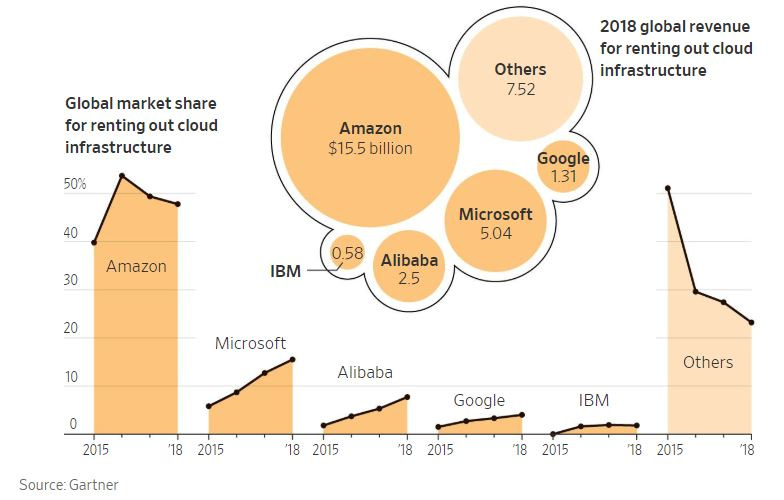 And Wall Street is noticing…
(UPDATE 1/7:) CNBC today reports that Goldman Sachs' most recent poll of 100 IT executives at Global 2000 companies found a majority (56) using Microsoft's cloud infrastructure (versus 48 using Amazon's). Goldman also says Microsoft's lead has been increasing since December 2017, and that more respondents expect their company to use Microsoft's cloud than any other within three years.
Deep Tech:
Media & Telecom:
Healthcare Tech:
Finance:
Public Policy: