What the unprecedented stimulus really means
America is officially broke, y'all. And so is everybody else.
The U.S. stock markets posted their largest ever single-day gains after lawmakers agreed in principle to a third — and massive — stimulus package in response to the global Covid19 coronavirus epidemic. And in early trading this morning, stocks are already up sharply. The S&P is still down more than 20% off its historic highs, but this is a start.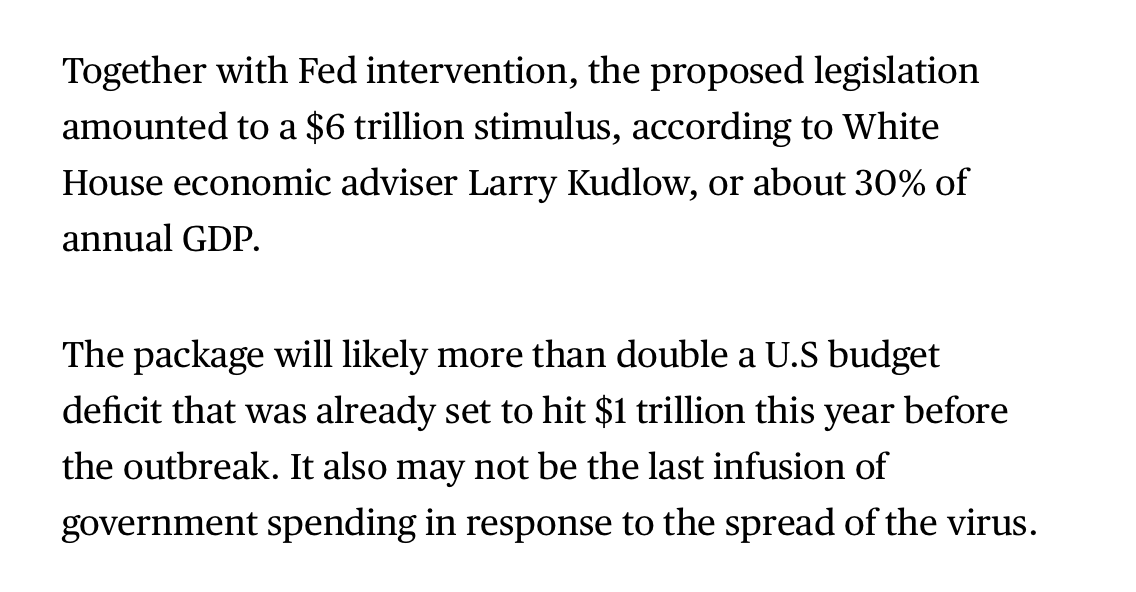 The cost of the stimulus, though, remains clear: America is now officially broke. And so is everybody else.
---
TODAY IN…
DEEP TECH:
HEALTHCARE TECH:
FINANCE:
PUBLIC POLICY:
And finally… "I survived Ebola. I fear Covid-19."