What would a Covid19 Great Depression look like?
Also: The existential threat to Artificial Intelligence no one is talking about
Harvard researchers now believe social distancing may be necessary "on and off" through 2022. That gives new credence to concerns about an economic depression.
So what would this depression look like?
A new projection from the IMF, though framed in dire language, suggests the impact of SARS-COV-2 / Covid19 will not approach the levels of the 20th century's Great Depression (see chart below).
Though a 6% contraction this year in "advanced economies" would certainly be substantial, those economies shrank by some 16% during the 20th century's Great Depression.

Further, the IMF expects the global economy to contract by only 3%, compared to 10% in the early 1930s. And they predict the Chinese and Indian economies will not shrink at all in 2020.
This is also why individual investors pulled billions out of bond (and stock) funds last quarter to beef up their cash reserves.
Bottom line: The companies that will be most hurt are those whose business models are little more than Ponzi schemes — generating no meaningful income while relying on "growth" to justify taking on ever more "venture funding" and other debt. And just to say it, rushing to bail out those companies is rewarding bad behavior — and is inconsistent with ever-earnest platitudes about "market forces".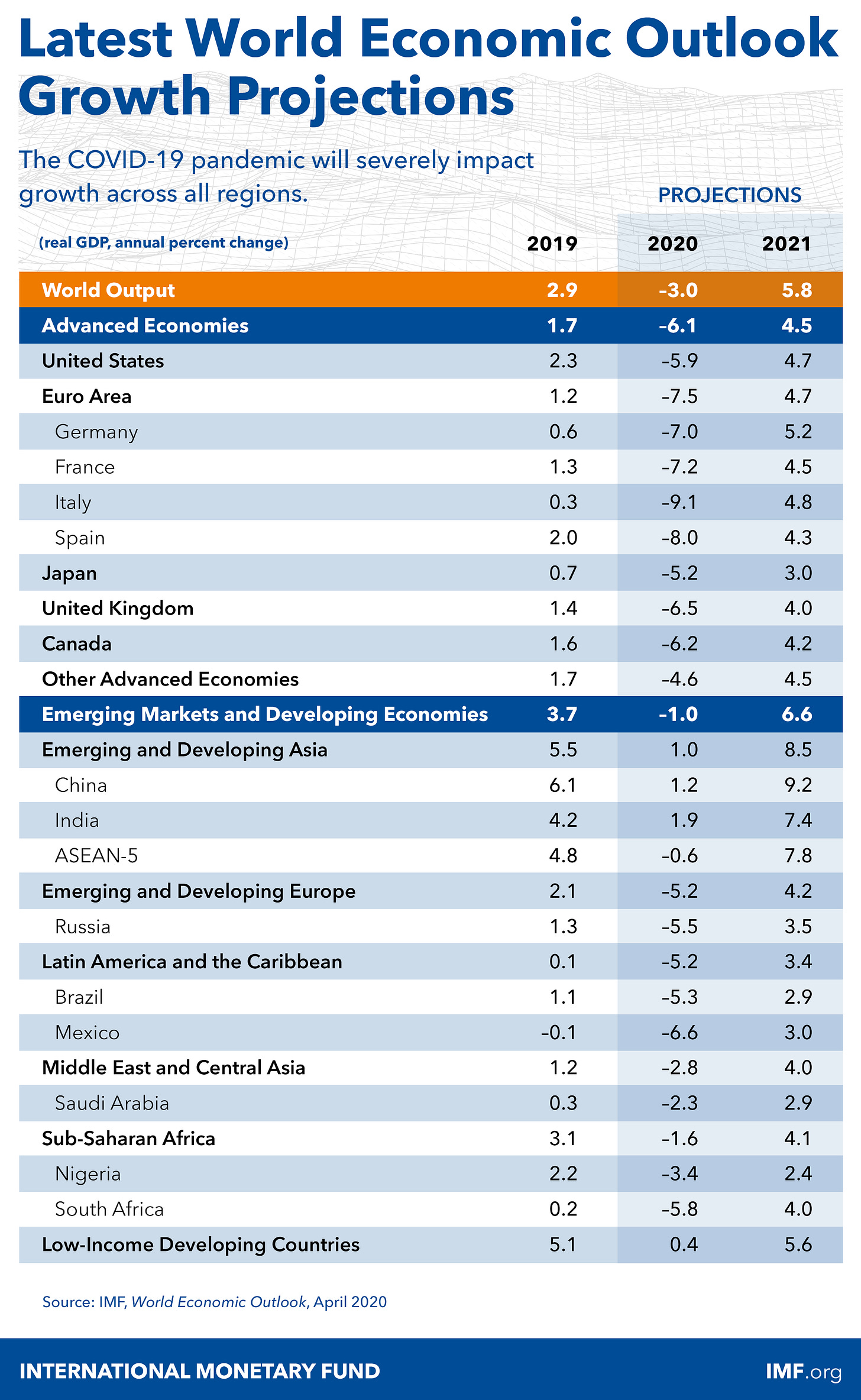 ---
TODAY IN…
DEEP TECH:
MEDIA & TELECOM:
HEALTHCARE TECH:

FINANCE:
PUBLIC POLICY:
And finally… #YouClapForMeNow